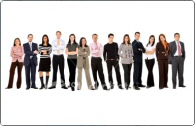 Job Hunters
Our Job Search approach centres on generating inspiring possibilities and matching them with your own sense of what represents a worthwhile way to spend your time.

From career appraisal to starting your new role we want the process to feel vibrant and energised.

We have a goal that all the candidates we work with will be delighted to meet up with us in the future knowing that we helped them take the steps towards an inspiring future, not that we tried to "shoe-horn" them into a vacancy.